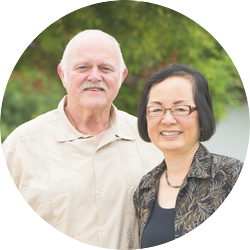 Senior Pastor 主任牧师
Rev. Donald Gardner 簡國忠
donalddgardner@gmail.com
Senior Pastor, Rev. Donald Gardner, graduated from Dallas Baptist University, Southwestern Seminary, and Midwestern Seminary. He lived in Asia for most of the past 40+ years where he served as a missionary of the International Mission Board of Southern Baptists.  During those years, he taught in various universities and seminaries, worked in regional administration and supervision, started and pastored churches, and found God in all of these locations.  His path was always one of following the Father's leading.  In the summer of 2017, God guided Donald and his wife, Sue Gardner, to move from Vancouver to First Chinese Baptist Church here in Phoenix, AZ.  The result of this move is they found family here at FCBC.  It is their hope that our church will always be welcoming of people from any ethnic background as we gather together in English or Chinese to serve our Lord.  FCBC is truly a multilingual body with one united heart for reaching out to our community and world.  We welcome all to come and serve with us!
---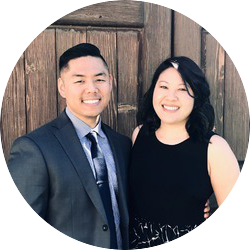 Associate Pastor
Rev. Dillon Le
dillon.le@fcbcphx.org
Rev. Dillon Le is the associate pastor at First Chinese Baptist Church in Phoenix, AZ. He grew up in Phoenix; attended Ironwood High School and Arizona State University. During college, he became a follower of Jesus Christ and began serving as a volunteer leader in youth ministry. Dillon worked in the logistics industry before serving in full-time pastoral ministry at FCBC. He received a Master's of Theological Studies from Gateway Seminary. Him and his wife, Tiffany, were married in 2015 and he is incredibly blessed by her support. Dillon loves seeing God work in the lives of his students and their families as they make an eternal impact on those around them.
---